Vanguard Landing is a vision that we knew from the start would not take shape overnight. It has been a labor of love to spread awareness, raise funds for our capital campaign, distribute the application packet for families to fill out for their loved ones in order to be added to our waiting list, and garner the support of our community through grassroots initiatives.
And we continue to do all of these things as we push forward toward creating our residential community.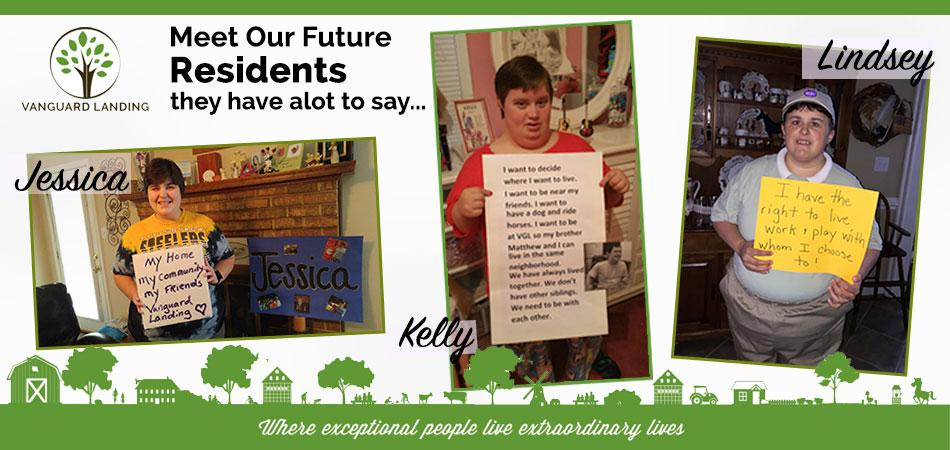 2016 has been quite an exciting and eventful year for us. In case you missed it, here are some of the amazing things that have happened this year for Vanguard Landing:
– We participated in Give Local 757's day of giving in May, and we TRIPLED our donations from last year's event! Last year we collected $5672.88 and this year from the online and mailed donations, combined with the bonus prize money we were awarded throughout the day of giving, we collected $17,709!
– Vanguard Landing has taken shape as a venue to host community events, such as our Vanguard Assembly event in August, which offered a rare opportunity for people within the community to interact with both office holders and candidates at all levels of government, in one location, and at the same time.
– We partnered with Beach Ford and Tom Barton III to hold a Mustang Raffle, and in a surprising twist, the winner of the car decided to donate it back to us! This resulted in us raising $36,000 in raffle ticket sales leading up to the event, all of which was donated to the Vanguard Landing cause! What a beautiful display of community and charity.
– We hosted our 3rd Annual Hearts & Hoofbeats gala event, this year condensed into one day as opposed to a full weekend. Our casino-themed night was enjoyed by all, and we even had a special visitor, American Idol winner – Trent Harmon – who serenaded us and spent time with some of our future VL residents! Thanks to 106.1 New Country for making this guest appearance happen, as well as all our other amazing sponsors who truly made Hearts & Hoofbeats 2016 a night to remember.
These milestones and successful events are only the tip of the iceberg when it comes to the tremendous momentum our organization and community is building! We have extended our reach through our presence online and out in the community, and we are excited to have application packets rolling in from families who tell us they have been waiting for something like Vanguard Landing to be created for too long.
We aren't stopping here. We are committed to providing a safe, person-centered community for individuals who need additional opportunities for life skills, continuing education, pre-vocational and job skill development, meaningful employment both on and off campus, life long fitness, social skills, leisure time utilization, expressive arts, friendships and continued family and community involvement.
But we can't do this alone. We need your help. We invite you to come along on this journey with us, through making a tax-deductible end-of-year donation and helping us spread the word about this amazing resource that will soon be a beacon of hope in Virginia Beach.