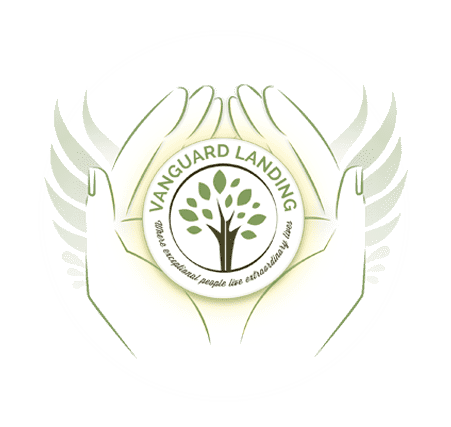 Sign up to be a Guardian Angel Monthly Donor by giving a recurring gift to VGL.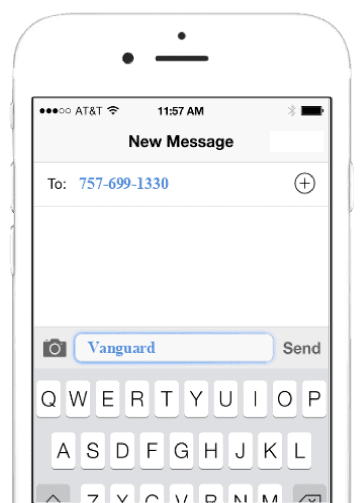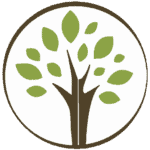 Text
"VANGUARD"
To 757-699-1330
(not case sensitive)
THANK YOU
OUR 7TH ANNUAL HEARTS & HOOFBEATS WAS A HUGE SUCCESS!
BECOME A GUARDIAN ANGEL MONTHLY DONOR
Give a recurring gift to Vanguard Landing and you will be counted among our Guardian Angels.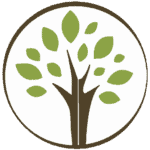 Text
"VANGUARD"
To 757-699-1330
(not case sensitive)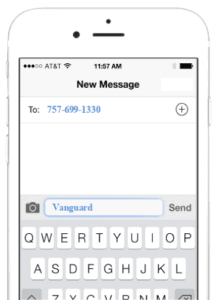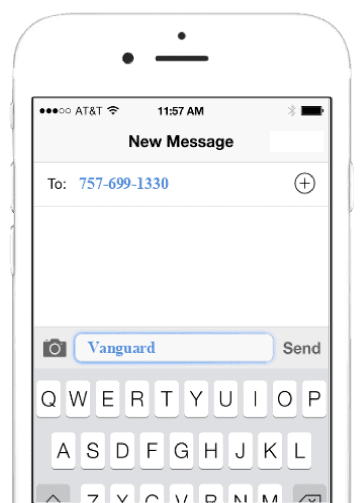 BE THE BEST YOU
Exceptional People Living Extraordinary Lives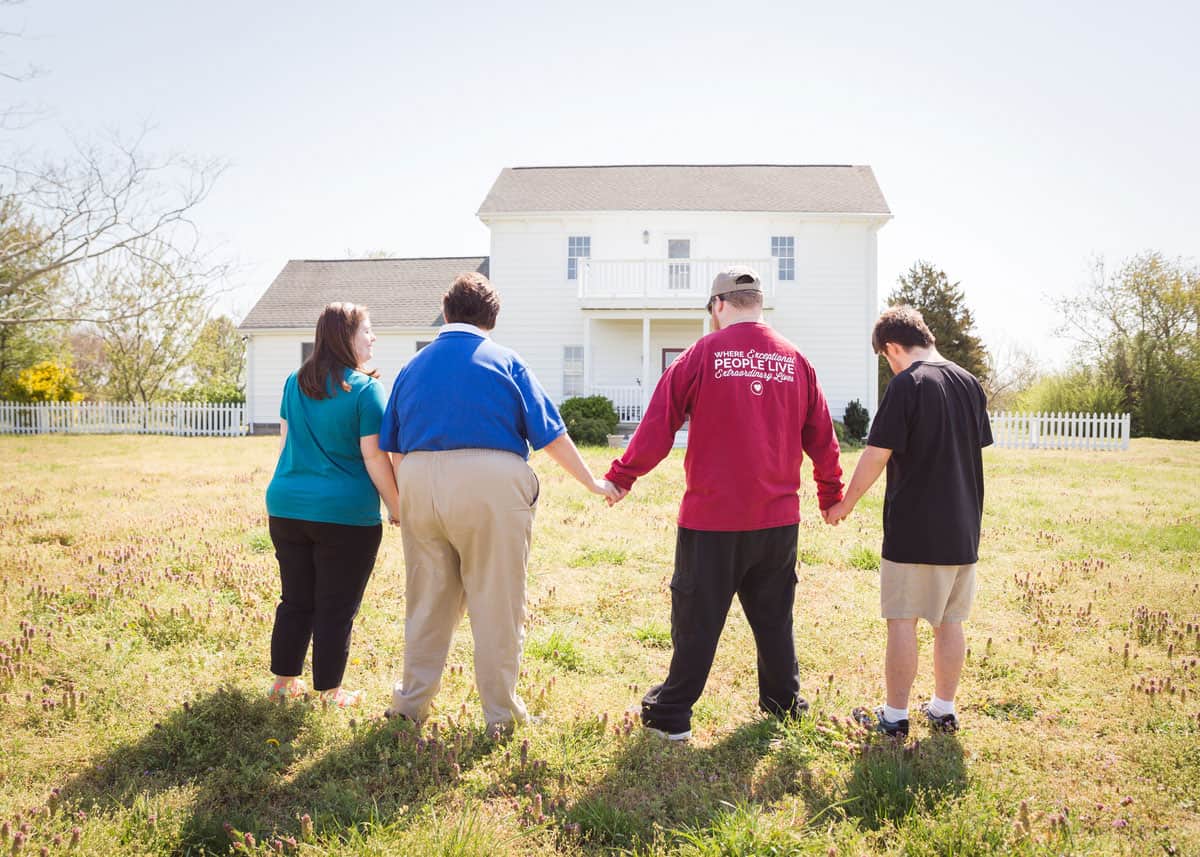 DISCOVER POTENTIAL
A Safe, Intentional, Interactive, and Inclusive Community
Welcome to Vanguard Landing
Our Mission is to offer a safe, intentional, interactive, and inclusive community where persons with intellectual and developmental differences can thrive and achieve their life's full potential. We are a person-centered community where the strengths, gifts, and capabilities of our citizens are embraced, nurtured, and celebrated. We believe that our friends and family members that may need a little support to live as independently as possible, have the right to choose where they live and work.
Vanguard Landing is an exciting new planned and intentional community for adults with special needs. We are proud to bring to life a progressive and forward-thinking option to complement other current choices for individuals with an intellectual or developmental disability and to help facilitate their choices in how they receive those supports. Vanguard Landing will offer both cottage-style apartments and one-bedroom, one-story townhomes. We welcome residents without disabilities to join us in our community and enjoy our amenities.
Vanguard Landing will help to alleviate the severe shortage of employment and residential opportunities for this population. Vanguard Landing is a proud member of the Coalition for Community Choice, an organization of nearly 120 intentional communities of different sizes around the country. We offer an inclusive and neuro-diverse program of opportunities.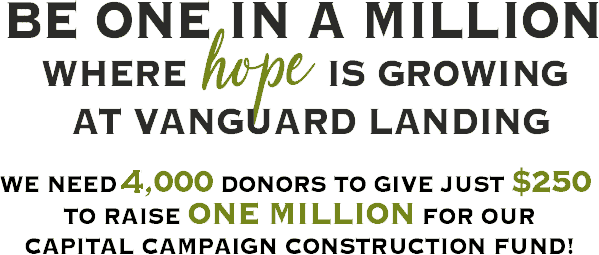 One In A Million End of Year Campaign
Now until Friday, December 31st, 2021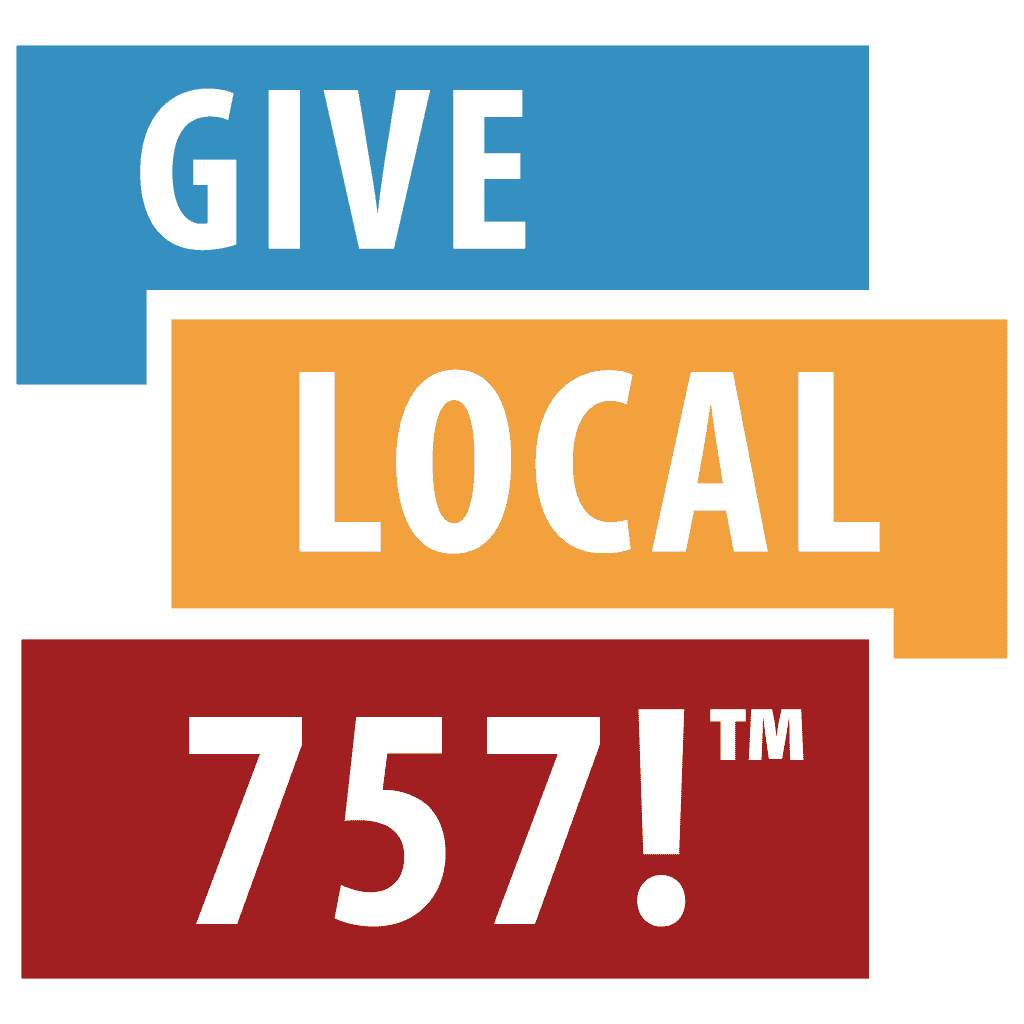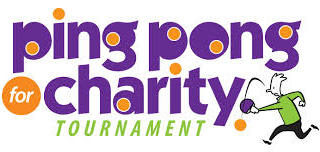 Ping Pong For Charity Slamfest
Friday , October 7th, 2022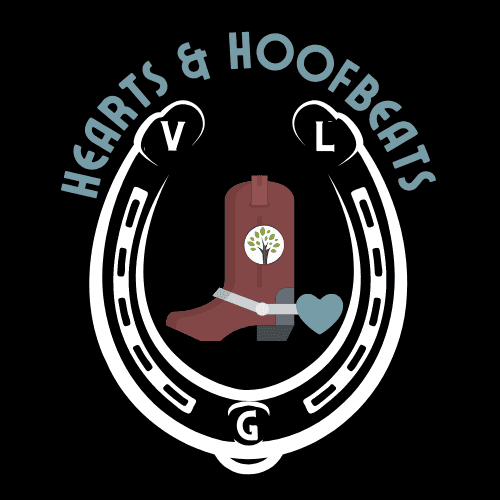 8th Annual Hearts & Hoofbeats
Saturday, December 10th, 2022
Ways Of Giving
Please take advantage of the exceptional opportunity to make an extraordinary difference today with your tax-exempt gift by making a Pledge, Donation, In-Kind gifts, or by becoming a Guardian Angel! All contributions regardless of size matter to us!
Admissions
We are now accepting Admissions Packets to apply for one of our highly anticipated spaces. We will only have 185 Full Residential & 50 Day Program spots. We have over 320 Requests for Admissions Applications – therefore it is very important to apply now!
Our Capital Campaign
Our Initial Capital Campaign is named "It's TIME for Vanguard Landing." We are seeking individuals and organizations that can help us raise our initial funding round. Learn more about our capital campaign and how you can help us connect with donors.