We can't wait to #GiveLocal757 this year during the 24-hour period of giving on May 12th, 2020. You can show your support for Vanguard Landing now as we are currently accepting teams of fundraisers for this exciting 24-hour fundraiser! We are Giddy to Grow Vanguard Landing in 2020!
What Is #GiveLocal757?
Give Local 757 is a 24-hour period of giving to Hampton Roads area charities and non-profits. The 24-hour period will kick-off at 12:01 am on Tuesday, May 12th and wrap up at 11:59 p.m. on Tuesday, May 12th.
People can individually donate any amount they choose ($10 minimum) and can also join our group of Team Fundraisers who are setting their own fundraising goals and will have their own fundraising page to spread through their contacts!
What Are Vanguard Landing's Goals During the Give Local 757 Day?
Vanguard Landing's goal is to raise as much money as possible during the 24-hour period. The proceeds from This event will help make our Community a reality! Our goal this year is to raise $30,000!
Donations will be accepted throughout the day via our Give Local 757 page. There is also the opportunity to provide a "Matching" donation goal. Please contact VGL at wdearreyes@vanguardlanding.org for any interest in being one of our "Giving Matchers" or any questions you have.
We also are tracking several BONUS prizes!  Donating during certain windows of time or in certain amounts can help us win big! Keep a close eye on our Email Newsletter and Facebook page and Twitter for our specific goals for each Bonus Prize!
How Can You Get Involved?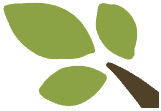 First, mark your calendar now for May 12th!  You'll love all of the excitement and donating that goes on throughout the day! Each donation also can qualify Vanguard Landing to earn BONUS money as well! Every $10 donation matters in Growing VanGuard Landing in 2020!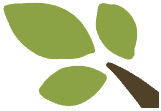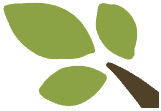 When you visit  givlocal757.org you can also create an #GiveLocal757 fundraising team. Teams allow you to recruit supporters and see your team's total raised during the fundraiser.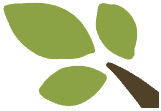 You can also spread the word of Vanguard Landing and #GiveLocal757 on social media. Share your favorite memories or stories of Vanguard Landing and encourage your followers to learn more or get involved. Make sure you use the hashtags #GiveLocal757 and ##SpreadtheFUNdraiser, as they are the official hashtags.