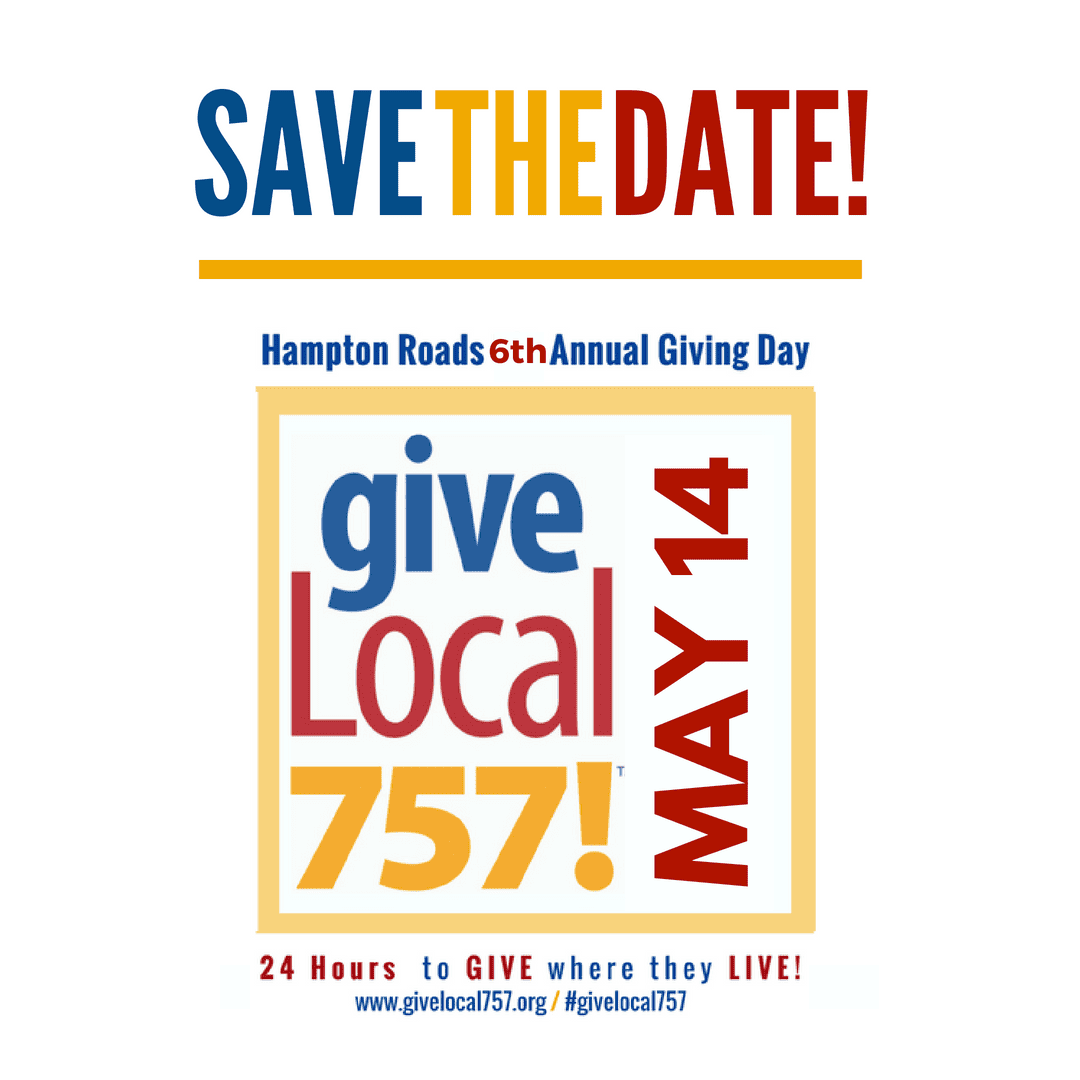 The next Give Local 757 is May 14, 2019: Save the Date!
Our Online Spring Fundraiser was, again, SO much fun! We were so touched to see so many supporters across Virginia and the Country choose Vanguard Landing as their donation recipient for Give Local 757 2018!
In 24 hours, we raised just under $3,500 and raised LOTS of awareness! EVERY donation brings us even closer to creating a special place where adults with intellectual disabilities can thrive, lead fulfilling lives and engage in enriching social and professional activities.
Thank you to everyone who donated to us in 2018 – and we look forward to seeing your smiling faces at all of the events in the coming year!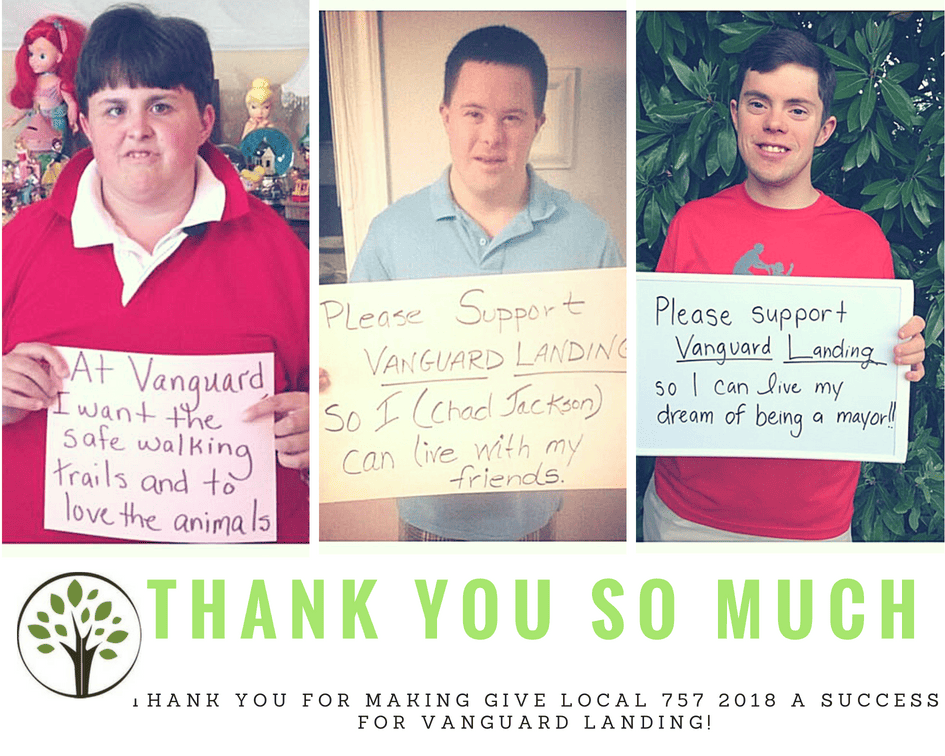 Donor Salute
Our success during the Give Local 757 2018 event would not have been possible without our donors and supporters. Thank you so much to those who rallied together during the fundraising event to raise awareness, donate, and celebrate Vanguard Landing!
| Name | In Honor/Memoriam |
| --- | --- |
| Debra Dear | |
| Jane Krom | |
| Jodi Newland | in honor of Medorah Moore |
| Kim Hackforth | in honor of all the amazing adults at Vanguard landing |
| Mary Harmon | |
| Elizabeth Heischober | in honor of all of my students with intellectual disabilities! |
| Susan Freeman | |
| Michelle Strickland | |
| Dana Lamade | |
| Judy German | in honor of Lindsey Dear |
| Debbie Nolan | in honor of Kenneth B. Nolan |
| Melinda Hughes | |
| Chelsea Jennings | |
| Kathleen DeVoge | in honor of Noah Buss |
| Kristine DeVoge | in honor of Noah Buss |
| Linda Driscoll | in honor of Robert Bryant |
| Dianna Swenson | in honor of Sound Waves |
| Suzanne McKechnie | in honor of Lindsey Dear |
| Wendy Napolitano | |
| Jacqueline Richard | |
| Michele Derwent | in honor of Caleb "Sponge Bob" |
| Bridges | |
| Christopher Jennings | in honor of Our Inspirational Lindsey Dear |
| Jo Ann Daniel | in honor of Roman Harshaw |
| Robyn Marshall | |
| Josephine Rosengrant | |
| Vernon Daniel | in honor of Roman Harshaw |
| Laure Haddock | |
| Robert Miller | |
| Tom Kyewski | |
| Nathalie Moss | in honor of Chad Jackson |
| Whitney Dear Reyes | in honor of Lindsey Dear |
| Cynthia Dear | in honor of Lindsey Dear |
| Sandra Donnelly | |
| Douglas Dear | in honor of Lindsey Dear |
| Tracey Sanders | in honor of Romeo |
| Lori Bridges | |
| Nikki Moriarty | in honor of Melissa |
| Stephanie Boone | |
| Julie Harshaw | in honor of Roman Harshaw |
| Diana Hicks | |
| Sarah Cossell | |
| Deirdre McCabe | |
| Fred Manfredonia | in honor of Ferdinand Manfredonia |
| Eileen Freitag | |
| Ashton Dear | in honor of Lindsey Dear |
| Justin Huffman | in honor of Lindsey Dear |
| Jennifer Clement | in honor of John DeBarr |
| Elizabeth Marcum | in honor of Samantha |
| Dorathy Pingel | in honor of Terry Stevens |
| Antonia Christianson | in honor of Noah Christianson |
| Margaret Bond | |
| Angie Schwartz | in honor of Leah |
| Terry Stevens | |
| Nisa Cochran | |
| Ronald Keim | in honor of Lindsey Dear |
| Jordan Dear | |
| Tom and Marie Bond | |
| Caroline Esposito | |
| Sheryl Zdebski | |
| Janice Hart | |
| Anonymous | in honor of June Gunther |
| Anonymous | in honor of God's Children |