Too many of our family members and friends with intellectual disabilities have little to no choice in residential and employment opportunities. The current options are scarce, require that the person have a Medicaid waiver, and are not appropriate for their individual needs.
Vanguard Landing was created to provide another option for families to consider for their loved one. One size does not fit all and everyone wants the chance to live a fulfilling life and some just need a little extra support to achieve this. Furthermore, the families of people with intellectual disabilities must cope with the fear and uncertainty of who will care for or provide support for their loved one after they are gone.
Our Vision Will Soon Be A Reality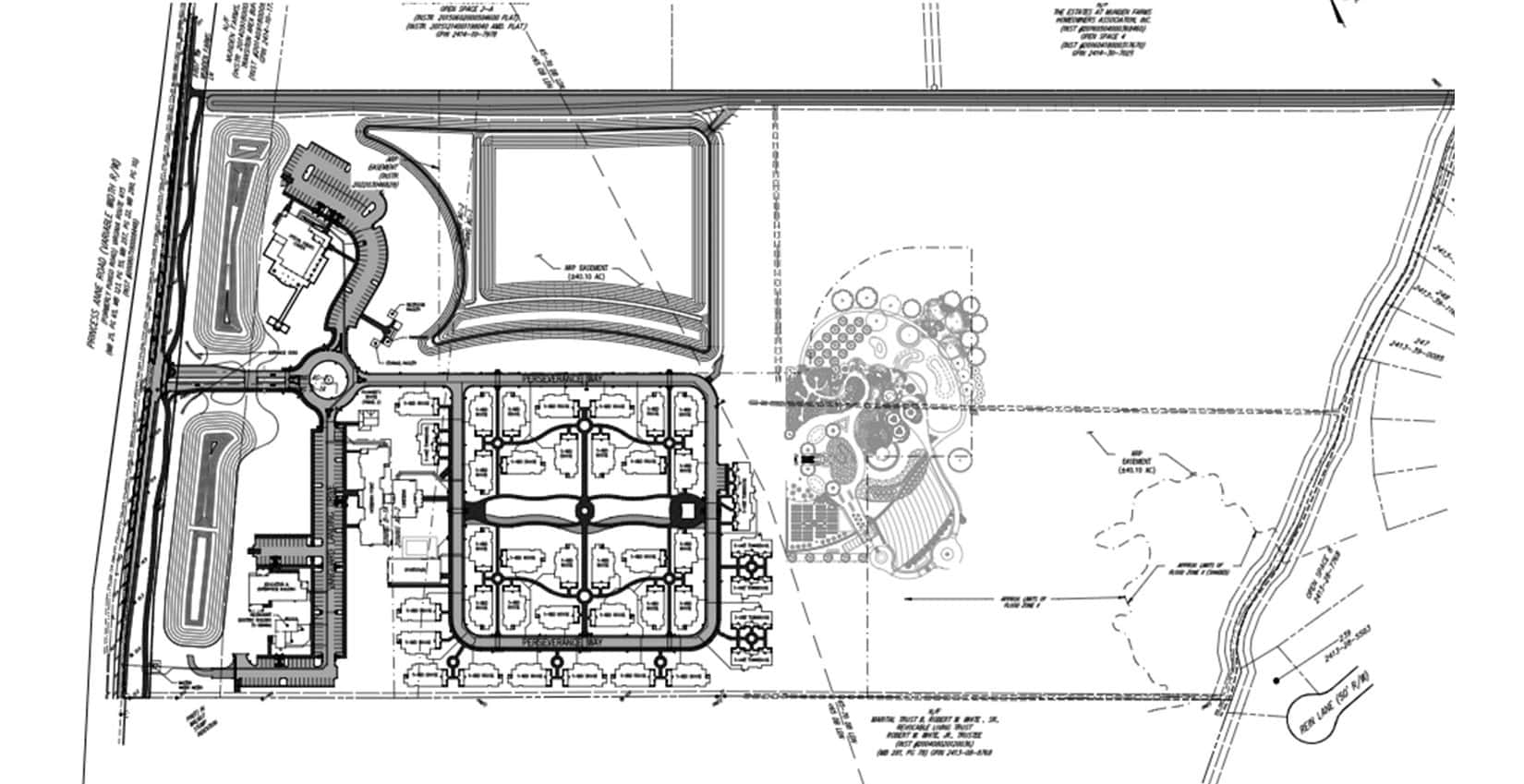 Our Buildings & Amenities:
The Gathering Point – The main hub and support building for the community! It will have a Reception area, Game room, Library, Family Room, Clinic, Laundry Center, Classrooms, Computer Lab, Theatre, Conference room, Administrative Offices, Seaside Café Dining Hall.
Van Garden – Comprised of raised beds, high tunnels, greenhouses, walking paths, vertical gardens, garden rental plots, a Farm Market shop, orchards, flowers, vegetable gardens, and farming! We will grow food for our residents to eat and serve in our restaurants as well as sell to the community at our Van Garden Stand!
Our Cottages – mostly five bedroom coastal themed homes with private bedrooms and semi-private bathrooms. Common family room and efficiency kitchens. Everyone decorates their own rooms and the common living areas can be adopted by a group for a fun decorating project!
The Mews of Vanguard – our one bedroom rowhouses scattered throughout the neighborhood for those that like to have a little more quiet time at home!
Education & Enterprise Building – This vital center will house not only The Twice as Nice Consignment and Gift Shoppe, but also the Van Dough's – bakery/sandwich and coffee shop, the Art Center, the Sir Noodle's hangout for residents and More!
Sportsplex – Lifelong Fitness is the purpose of this multi-purpose building – walking, cardio, treadmills, basketball and volleyball, dance, Zumba, yoga, etc.
More To Come:
Perseverance Bed & Breakfast– Where visiting parents and others can enjoy our very own quaint B&B run and staffed by our residents for some amazing hospitality in beautifully appointed rooms with private baths!
Lindsey Grace's Farmhouse Restaurant – Our own farm to table local restaurant featuring delicious food and offering employment and training opportunities for our residents! One feature will be Amazing "Adult" Milkshakes such as Peanut Butter Bailey's Delight!
Bridlefield Manor at Vanguard – A full-service state of the art Special Events Center for rent to the public for weddings, gatherings, retirement celebrations, retreats, etc.! Double purpose – proves much-needed employment opportunities and income producing to help keep rent and fees down.
Art Center – We believe that Art is the great equalizer for persons with differing abilities and talents – music, theater, and all types of art and even crafts will be focused on here – displays, classrooms, performance places and lots of creative storage and areas to create will abound!