Programs at Vanguard Landing are designed to incorporate the residents' individual interests while helping facilitate growth in areas of need.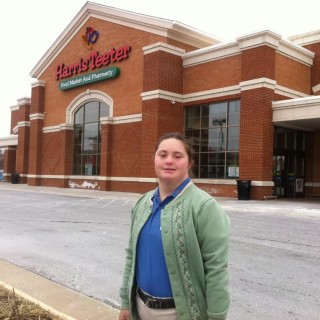 At Vanguard Landing, each resident is encouraged to reach their personal dreams and goals. The programs at Vanguard Landing are designed to incorporate the residents' individual interests while helping facilitate growth in areas of need. Upon application approval, each resident will participate in a variety of assessments and inventories, including strengths, interests and career inventories that will help shape and drive how the resident experiences life at Vanguard Landing. These assessments serve as the foundation for the V.I.P, or Vanguard Individual Plan. The resident's involvement is critical to the development of the goals within the VIP.
In addition, staff and family members will collaborate to design appropriate and challenging goals that are unique to the individual's interests and strengths. The V.I.P will focus on the individual's skill sets and will help each resident reach his or her full potential. Goals will concentrate on areas such as behavior/work improvements, social skills, academic skills, and recreational/fitness goals. Each individual plan will be tracked by staff members in order to ensure progress is being made in each area and also to determine if goals need to be adjusted or if there are challenges that prevent goals from being reached.
Vanguard Landing is committed to ensuring that each individual resident has the highest quality of life both on and off the campus. Whether that's helping shape critical job skills to be successful within the work place or encouraging effective social skills with other residents and members of the community, residents will be continuously supported and encouraged to reach their maximum potential. Life at Vanguard Landing allows residents to experience the life that they deserve in a variety of ways such as residential, recreational, employment, and educational while continuously improving skills in each area.
OPTIONS FOR BOTH RESIDENTS & DAY PROGRAM PARTICIPANTS IN AREAS OF NEED BOTH ON AND OFF CAMPUS:
Educational Programs
Educational Programs will provide residents the skills and knowledge that will ensure their success in the workplace.
 Variety of Academic Classes Offered

 Class Schedules Determined by Interests as well as Needs

 Group & Individual Learning Settings

 Pre-Vocational Training

 Life Skills such as Reading, Money Handling, etc.

 Technology Class in a Fully Equipped Computer Lab
Recreational Programs
Recreational Programs provide participants the opportunity to maintain a healthy lifestyle while expanding on leisure & social skills.
Artistic Endeavors

Group Fitness Classes

Access to the Vanguard Landing Gym

Team Sports: Basketball, Volleyball, Softball, Flag Football, Soccer, & More!

Pool

Fishing at the Vanguard Landing's ponds

Opportunity to Participate in Special Olympics

Social Events

Variety of Extracurricular Clubs
Residential Programs
Residents are provided safe & enjoyable amenities as well as a variety of options to be involved within the Vanguard community.
Resident Government Association

Abilities Assessment

Individual Service Plans

Vanguard Transportation Fleet

24-Hour Awake Staff

24-Hour Medical Personnel

Annual Family Homecoming Weekend

Private Rooms with private bathroom

One Bedroom Townhouses Available

Five-Bedroom Cottages 
Multiple Employment Opportunities
Residents have the opportunity to work in a safe environment that reflects their interests and skills, both on and off
VanGarden
Retail Shops
Groundskeeping
Vanguard Post Office
Laundry Room
Seaside Cafe
In our next phase:
Equestrian Center
Pet Day Care
Lindsey's Farmhouse Restaurant
Special Events Center
Perseverance Bed & Breakfast