We invite YOU to become a part of our story and our Mission – whether in the form of donations or precious time – that has made the Vanguard Landing dream a reality.
Whether you become a Guardian Angel monthly donor, serve as a Lead Donor and acquire a Naming Opportunity, donate your precious time at an event or give what you can when you can via mail or online – It ALL Matters and It's ALL Appreciated!
Our Business Plan is designed for self-sustainability via our program participants' rents and fees, our on-site business enterprises, and signature events/fundraisers; However – The Ground-breaking for site development and construction to build and complete the community will take generous lead financial gifts from individuals, foundations, and corporations. Please come along on this journey to create this life-changing opportunity for some wonderful people who only want a chance to live a life of purpose!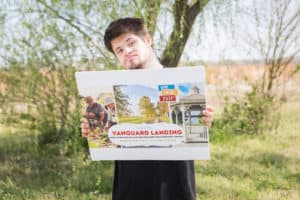 Something we get asked all the time by people is: "I love what you are doing. How can I help?"
This is a great question and one that has a variety of answers!
To answer your question, we have come up with an assortment of ways you can get involved with helping Vanguard Landing. We call this the "Hierarchy of Helping" and more info can be found on our blog.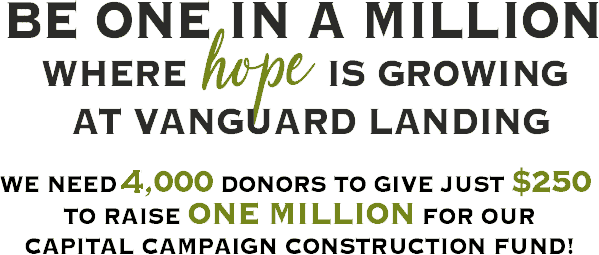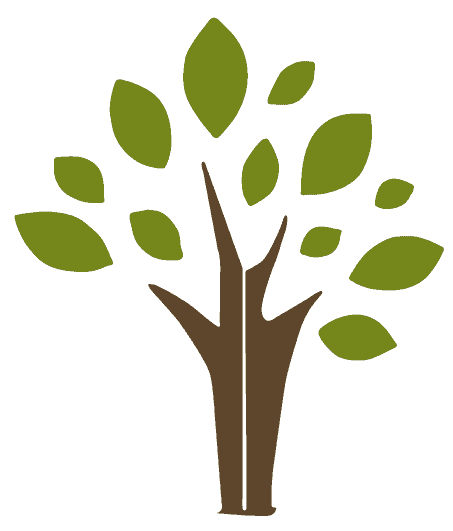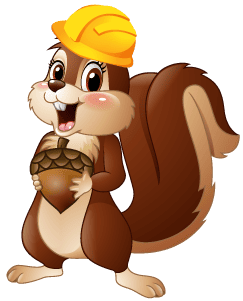 Donate Online
 Thank you for helping exceptional people live extraordinary lives! Please complete this form to make a secure, online donation.
Become a Guardian Angel
This is a monthly commitment of $25 or more billed to the credit card you choose to submit. Donate now.
Make a Pledge
Make a pledge to Vanguard Landing by completing this form. Pledges may be made using a credit card to make your donation go further to provide quality lifetime care and training opportunities for VGL residents.
Van Pavers
Honor a loved one or show your support by purchasing an Engraved brick that will be used to pave the walkways of the Vanguard Landing community.
In Kind Donations
We gladly welcome the chance to work with any contractors, businesses, suppliers, or private citizens to accept the donation of needed services, equipment, building materials, construction and site development materials, furnishings, etc. to bring the Vanguard Landing dream alive. As the community comes together the donation of services, materials, and money will allow us to provide this much needed opportunity for our fellow citizens to grow and reach their potential. Please Contact Us regarding your In Kind Donation.
Planned Giving
This provides a way for you to make a gift to VGL and at the same time receive favorable tax considerations. VGL has received many of its most significant commitments of support in the form of planned gifts, and we remain deeply grateful to our friends who provide for our organization's future in this way. By considering a planned giving option, you may be able to make a larger gift than you thought | a gift that also benefits you.
 

Trusts

 

Life Insurance Policies | Tribute and Memorial Donations
There is currently one Memorial Fund that has been established in honor of Dr. Sue and Grover Dear to help create the VanGarden.
 
We welcome any others including the initiation of several endowment funds such as:
– Resident Scholarship
– Maintenance
– Future Capital
You can give to these or help to initiate another.
Gift of Stock
A charitable gift of stocks provides an opportunity for tax savings while supporting VGL.  A gift of stock owned for more than one year entitles you to a charitable deduction for the full market value at the time the gift is made. If the stock has appreciated, you also avoid a capital gains tax on the appreciation in value.
Naming Opportunities
We have a multitude of gift amounts that will allow a Name to be put on something in honor of an individual, a family or a company in our beautiful intentional community! We have a wonderful Capital Campaign Packet that we would love the opportunity to share with you about one of these opportunities! Please email us at ddear@vanguardlanding.org or complete the Contact Us form on this website to be contacted about this! First come first served on choosing from the Naming Opportunities!
Fundraisers
 We welcome the opportunity to work with any group or business to help us raise funds and awareness of this wonderful project!