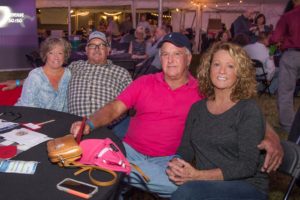 We invite YOU to become a part of our story and our Mission – whether in the form of donations or precious time – that has made the Vanguard Landing dream a reality.
Whether you become a Guardian Angel monthly donor, serve as a Lead Donor and acquire a Naming Opportunity, donate your precious time at an event or give what you can when you can via mail or online – It ALL Matters and It's ALL Appreciated!
Our Business Plan is designed for self-sustainability via our program participants' rents and fees, our on-site business enterprises, and signature events/fundraisers; However – The Ground-breaking for site development and construction to build and complete the community will take generous lead financial gifts from individuals, foundations, and corporations. Please come along on this journey to create this life-changing opportunity for some wonderful people who only want a chance to live a life of purpose!
Something we get asked all the time by people is: "I love what you are doing. How can I help?"
This is a great question and one that has a variety of answers!
To answer your question, we have come up with an assortment of ways you can get involved with helping Vanguard Landing. We call this the "Hierarchy of Helping" and more info can be found on our blog.