Vanguard Landing Inc. was started in 2010 as a charitable organization with the goal of developing and operating a safe, progressive and self-sustaining community for adults with mild to moderate intellectual disabilities.
Vanguard Landing is a true Underdog Story.
Our founder, Debra B. Dear, started Vanguard Landing to address the severe lack of residential and vocational opportunities by providing more choices for this much-deserving and hard-working group of our fellow citizens.
Following a three year feasibility study and extensive research period exploring residential, vocational and recreational resources across the United States for adults with intellectual disabilities, Dear gathered a core group of volunteers and our non profit was founded in Fall 2011. We spent 3 years to find the best land for the project and in early 2014, we closed on our land acquisition. During those years, we also began working with interested families, gathered designers, architects, engineers, and began fundraising to make our dream a reality….no matter what.
We knew that our plan was new to our state and would require ample education and with the help and guidance of Together For Choice, a national advocacy organization advancing rights of people with intellectual and developmental disabilities, uniting to protect and advance the rights of individuals with intellectual and developmental disabilities (I/DD) to live, work and thrive in a community or setting of their choice, we've continued to have great success with this.
Unexpectedly, in 2015 and 2016 Virginia Beach had historical hurricanes that caused flooding and damage to the city. Out of safety and precaution, there were no new large projects approved to build UNTIL the company the City of VB contracted with to study the local area completed their research and gave them updated Guidelines. So, while we waited, we continued to create, develop, raise money and awareness, brand ourselves, etc.
We also engaged in a relationship with Virginia Housing to seek a Construction Loan and we are at the last stage with them to close on that loan soon. At the end of Summer 2020, that Stormwater Study was completed. Our engineers made the necessary revisions and submitted our Site Plans to the City in Spring of 2021. After a year of back and forth and more strict guidelines, we are hoping to be submitting our final plans in the coming weeks (June/July 2022).
We are also closing in on our initial Campaign Goal to raise $2.5 million to have in our bank account as "cash equity" for our Construction Loan. This money stays with Vanguard Landing and is used to build along with the Construction Loan. Once we hit our goal for the $2.5 AND we have an approved Site Plan and permits, we can close on our Construction Loan and build. We expect an 18-24 month build and then we begin moving our residents in and we will have a large Grand Opening Celebration!
On average, Intentional Communities like us across the United States, have taken a full 12 years to get under construction. Our tireless efforts and battles won are all for the 100's of people with ID/DD, their families, friends, and future generation. That is what keeps us going and we are grateful to be where we are right now.
Vanguard Landing at a Glance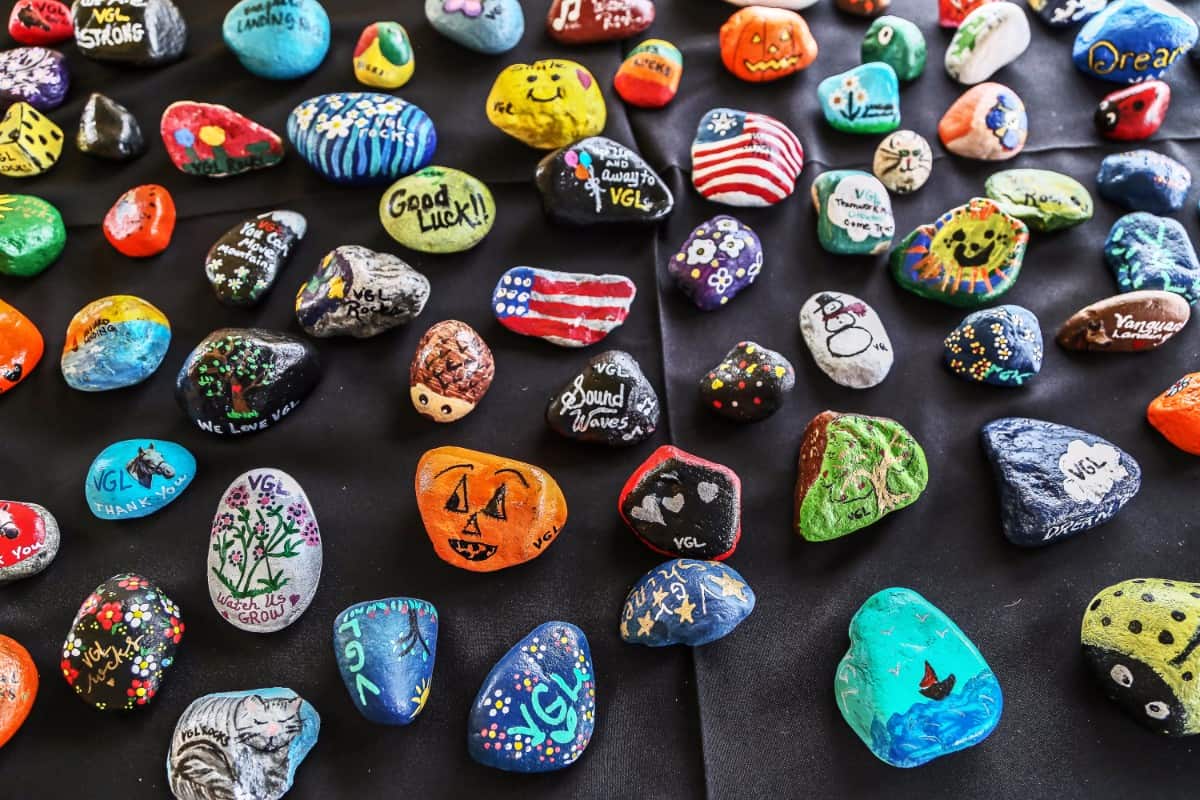 Vanguard Landing provides a well-rounded community life experience for our residents and employees
Vanguard Landing features a beautifully landscaped campus with 24 hour security and nursing staff, a Gathering Point (multi-purpose building), a Sportsplex, two types of residential offerings: 5 bedroom, 1 story cottages and 1 bedroom, 1 story rowhouses, the VanGarden area, a Special Events Center, the Perseverance Bed and Breakfast, the Lindsey Grace's Farmhouse Restaurant and the Education and Enterprise Building which holds several retail shops, community outreach activities and a residents only lounge.
Vanguard Landing programming addresses residents' life skills, continuing education, pre-vocational and job skill development, meaningful employment both on and off campus, life long fitness, social skills, leisure time utilization, expressive arts, friendships and continued family and community involvement.
Vanguard Landing is modeled after similar communities in other states, all of which are succeeding and prospering with waiting lists.
Vanguard Landing offers an open, agrarian campus community within a community for our residents to live, work, and recreate.
Vanguard Landing is a safe, person-centered community with on-site companion animals.
Vanguard Landing is self-sustaining, with many funding streams including resident tuition (both private pay and Medicaid waiver), trusts and life insurance policies, on-site business sales, garden plot rentals, special events, facility rentals and signature fundraisers.