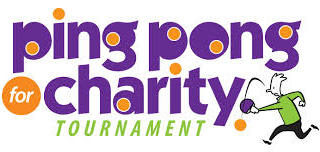 PingPongforCHARITY™ is celebrating its 12th year and will be welcoming 9 Special Celebrity Guests for a night to Meet, Mingle, Play, Get Autographs and Pics!
October 8th, 2021
Overview
Vanguard Landing is proud to announce another year of partnership with Ping Pong For Charity for their upcoming 12th Annual PingPongforCHARITY Event! This event integrates Table Tennis and Brain Fitness into the community and raises money and awareness for Parkinson's, Alzheimer's, Vanguard Landing, and People In Need.

By partnering with Kettler USA, an international table tennis equipment manufacturer, the mission of this Foundation is to raise awareness of the THERAPEUTIC value that playing Table Tennis has for MENTAL HEALTH and BRAIN FITNESS! Their vision is to integrate Sports & Education Table Tennis Programs with Senior Living Communities, Rehabilitation/Medical Facilities, AND our School Systems!
This Foundation has made great progress with its Table Tennis Sports and Education Program by promoting the creation of Ping Pong Clubs at 6 area schools.
Schedule of Events
Celebrity/VIP SlamFEST Kickoff Party
October 8th, 2021
Presented by Total Communications Management and Virginia Sports Hall of Fame. MEET, MINGLE, PARTY & PLAY "Social Pong" with The CELEBS & Pros!
PingPongforCHARITY™ Recreation & Amateur Tournament
October 9th, 2021
Player Registration is OPEN. Visit the official page to sign up!
Cross-Train Your Brain. Play Ping-Pong.
 Utilize the brain-stimulating sport of Table Tennis to raise money for Charity Partners who directly benefit those facing Alzheimer's, Dementia, Depression and Mild to Moderate Intellectual Challenges.