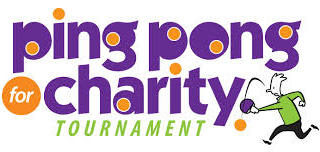 Playing Ping Pong has always been a part of life for Ken Lees. His dad Larry, had him on a table in the garage at all hours since Ken was about 5 years old.
And today, this game has turned into the creation of a 501(c) 3 Non-Profit Foundation, an Annual PingPongforCHARITY Celebrity Events & Recreation Tournament — endorsed by partner USA Table Tennis Association.
Vanguard Landing has been selected as a Charity Partner for many years now and this event continues to be a success not only in raising funds but also in raising awareness for the mission of Vanguard Landing and how Ping Pong improves brain health.
The 2021 Event was a big hit and The 12th annual PingPongforCHARITY Events provided a boost to mental wellness focused organizations, such as Vanguard Landing.

This event resulted in a grant to Vanguard Landing for $5,457!
"The only way that something as magnanimous as Vanguard Landing can happen when the community wraps its arms around it and embraces the idea. PingPong.GIVES has included us from the beginning and are a great example of not just talking the talk, but walking the walk with their sense of community! We look forward to having many Ping Pong tables on the Vanguard Landing campus!"
Debbie Dear, Executive Director
October 7th, 2022 will be another great year! We hope you'll join us!
Find out more here: Ping Pong for Charity