Over the Edge 2017
We are going OVER THE EDGE for Vanguard Landing on May 5-6, 2017!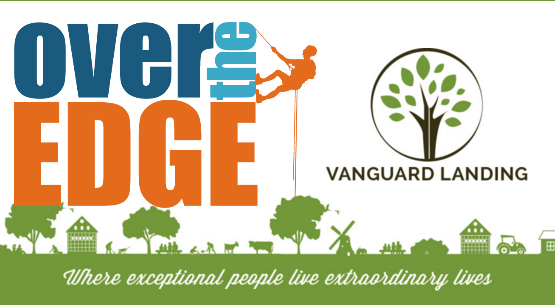 You step to the edge, look over, and catch your breath. Adrenaline takes over and, next thing you know, the thrill of adventure consumes you. Welcome to Over the Edge — an adventure for Vanguard Landing fans!
We are very excited to be participating in this exciting, adrenaline-fueled fundraiser event in Virginia Beach for our future community! We are hosting 92 Rappel spots to go OVER the Top of the beautiful Holiday Inn Oceanside on the Boardwalk of Virginia Beach!  Sign up today to grab a spot and start your fundraising page, form a company corporate team or inquire about a Sponsorship opportunity.
Over the Edge sends participants rappelling down the side of a building as a headline – grabbing  attention and excitement as a "dare-devil" fundraiser for non-profit organizations across the country. 
You can register to rappel as an individual or a team.  Participants* raise donations for a non-profit in exchange for the once-in-a-lifetime opportunity to rappel Over the Edge of a local high-rise building. *Whether you choose to participate as an individual or on a team, each person will need to raise $1200 in order to get to rappel! 
To date, this organization has helped raise approximately 33 million dollars for non-profit organizations!
To register, either as an individual or a team, head on over to our registration page: CLICK HERE.
We'll see you on the roof in no time!
2017 Sponsors
"Roped In" Sponsors ($5,000)
"Safe Landing" Sponsor ($3,000)
High Five Sponsor ($2,500)
"Just Hanging Around" Sponsors ($1,000)
Media Radio Sponsors